One of our fellow writers needs our help. His 16 year old son was seriously injured in a longboarding accident and the medical costs are piling up. Let's show him what the writing community is made of. Today we are spreading the word. Please join the Donation Bomb and take the few minutes to tweet, Facebook, blog, pin about Ben Wolverton and his road to recovery.
Taken from the Help Ben page: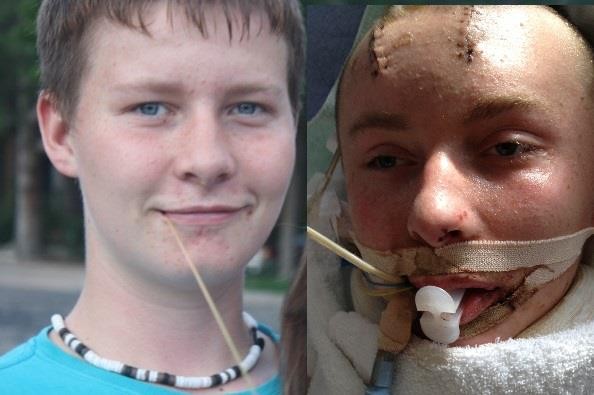 Ben Wolverton, age 16, was in a tragic longboarding accident on April 3rd, 2013. He suffers from severe brain trauma, a cracked skull, broken pelvis and tail bone, burnt knees, bruised lungs, broken ear drums, road rash, and pneumonia. He was in a coma, but has recently awakened. His family has no insurance.
Ben's treatments are already over $1,000,0000.
Ben will need extensive therapy as he relearns how to walk.
Please consider donating money to his cause. Learn more at
www.HelpWolverton.com
Other Ways You Can Help
You can help by telling others about Ben. Tweet, Facebook, pin, blog, or email others about it.
You can also help by purchasing the award-winning young adult fantasy thriller
Nightingale
by David Farland or the science fiction trilogy
The Golden Queen
by David Farland. Proceeds will be donated to Ben. The books are available on Amazon.com (
http://www.amazon.com/Nightingale-ebook/dp/B006P7SEBY/ref=sr_1_1_bnp_1_kin?ie=UTF8&
;qid=1367443875&sr=8-1&keywords=Nightingale) and Barnes and Noble (
http://www.barnesandnoble.com/w/nightin
gale-david-farland/1107084747?ean=2940016100463
).
T-shirts are also being sold to help raise money. Learn more here:
http://www.helpwolverton.com/p/buy-t-shirt.html
Keep in touch with Ben and learn about other ways you can help at
http://www.helpwolverton.com/
Please spread the word!